Retractable Hook Cable
A Retractable Hook Cable system reduces the risk for damages on taxiing aircraft and minimizes the wear on the runway surface compared to having a pendant cable installed across the runway with elevators (rubber donuts). A retractable system allows the hook cable to be pre-tensioned in both raised (active) and lowered position (in a groove) below the runway surface.
Retractable Hook Cable
The bi-directional HK60/R60 Retractable Hook Cable system, designated as BAK-14U, is modular and flexible and complies with civil aviation regulations. The system is in operation by NATO and other main air forces.
Key features:
Reliable positioning detection by using durable magnetic switches
Easily combined with any type of energy absorber
NSN registration
Easy to replace support block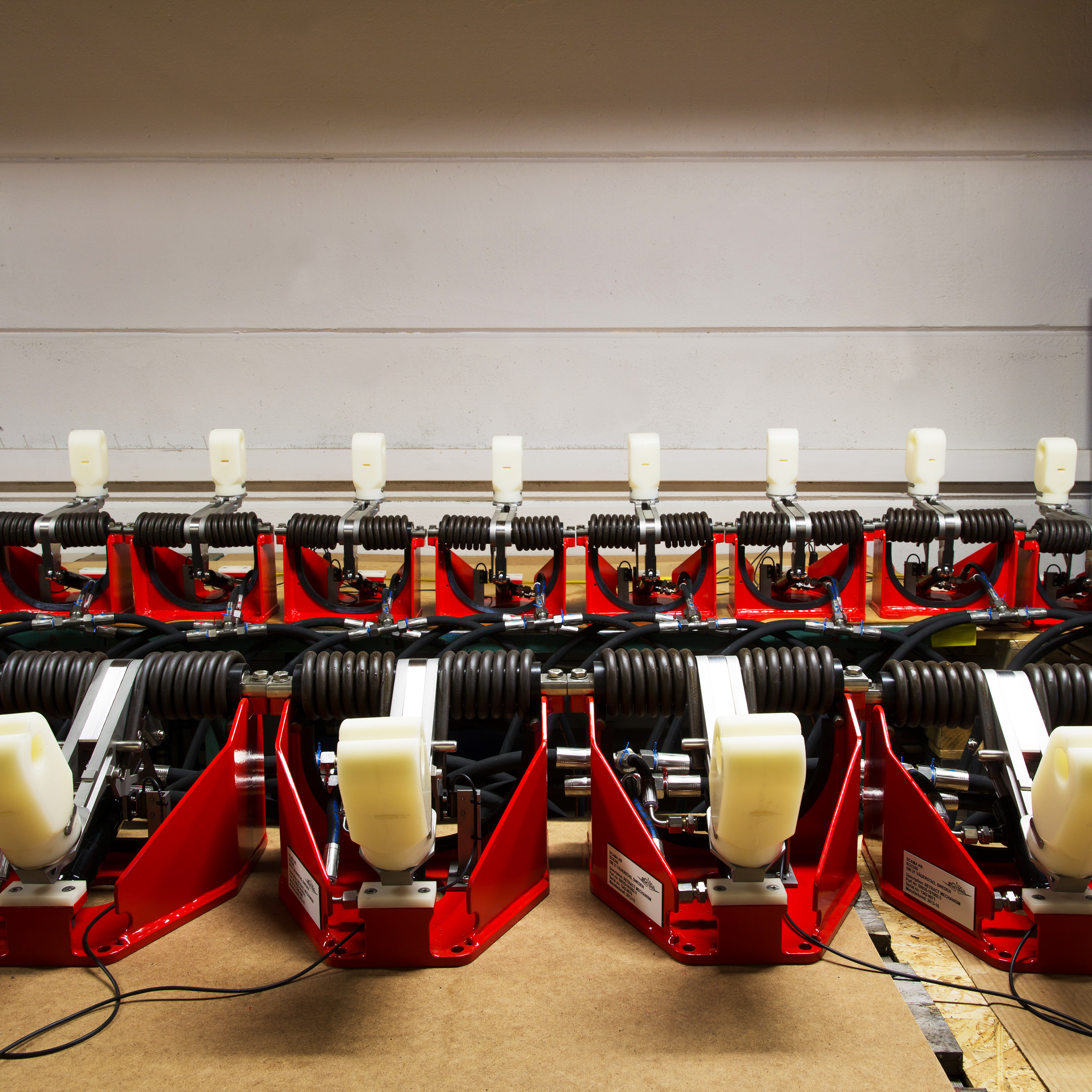 Hydraulic System
The modern hydraulic system assures maximum reliability and has replaced the old pneumatic version. In case of main power failure a battery back-up system allows the retract system to be safely operated until accumulator is emptied.
Key features:
Accumulator tank for activation cycles without recharging
Minimum service requirements
No problem with leaks or condensation
Low cost for operation
Insulated cabinet and heater option for cold climate conditions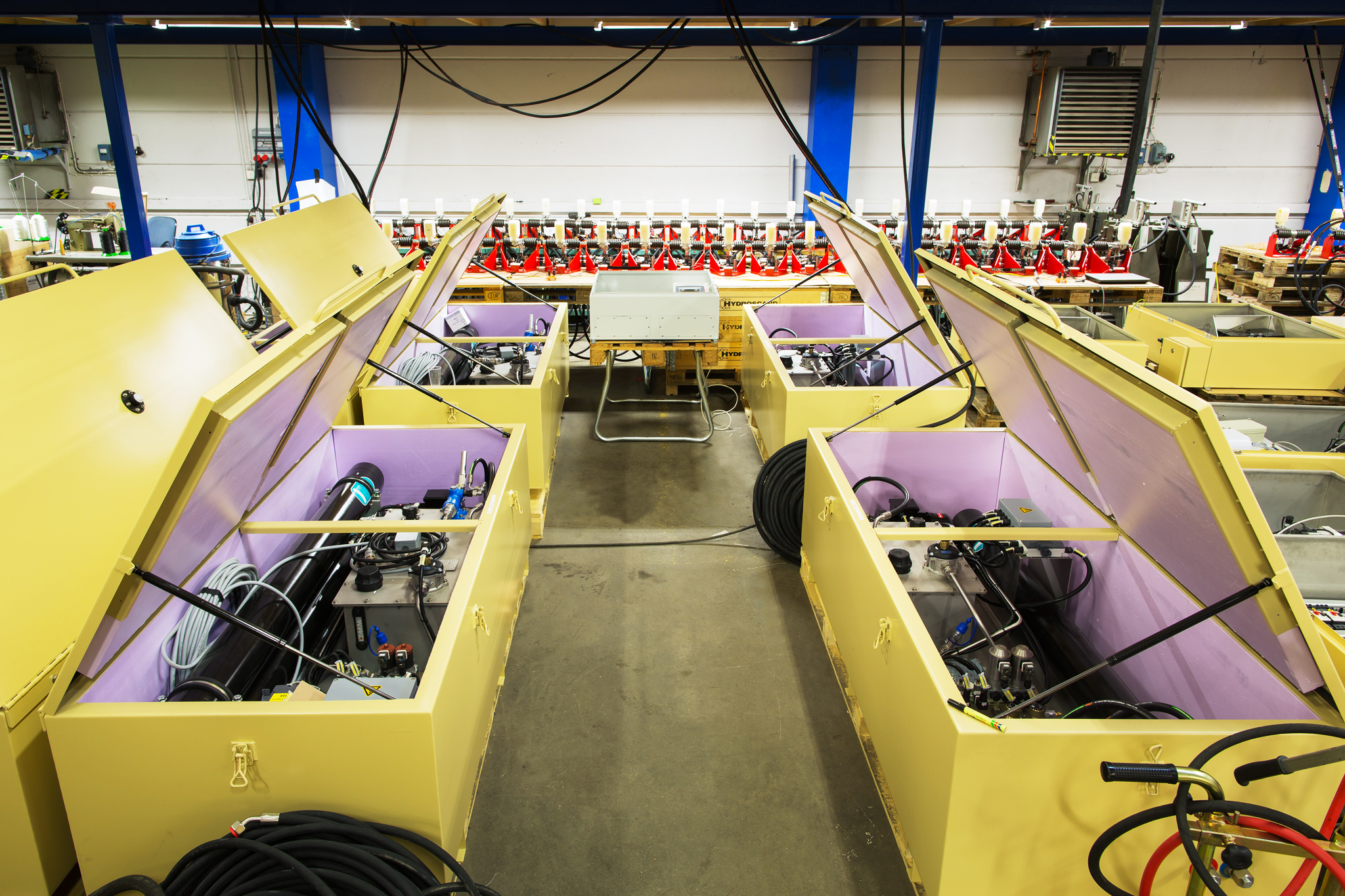 Control System
When military flight operations require the arresting system, the ATC operator remotely raises the hook cable into active position by pushing one button. The position status changes from down to up on the monitoring panel accordingly. Local operation at site is also possible.
Key features:
Modern PLC based control system
Individual health monitoring on each retract mechanism
User friendly Operator's Panel
All alarms shown in clear text
Communication with ATC via digital radio or fiber cable
UPS for full system operation in case of power failure