Vehicle Arresting System
With CARREST, you can stop a normal car engaging in 110-120 km/h in a controlled manner within 50-60 m with maximum safety for the driver, occupants, and third parties.
Police application
CARREST Police stops run-away cars efficiently, safely and offers a predictable stopping distance. The system allows for very rapid and flexible deployment. Installation is conducted in about one minute for a well-trained team. The system which contains an arresting net, energy absorber units, anchoring- and net raising devices is packed in a single bag for easy handling.
Key features:
Developed in close cooperation with the Swedish Counter Terrorist Unit (NI)
Controlled stop at a predictable point
Low risk for drivers, occupants, police officers and third party
Insignificant damages to the stopped vehicle
High breaking performance
Rapid deployment
Flexible anchoring methods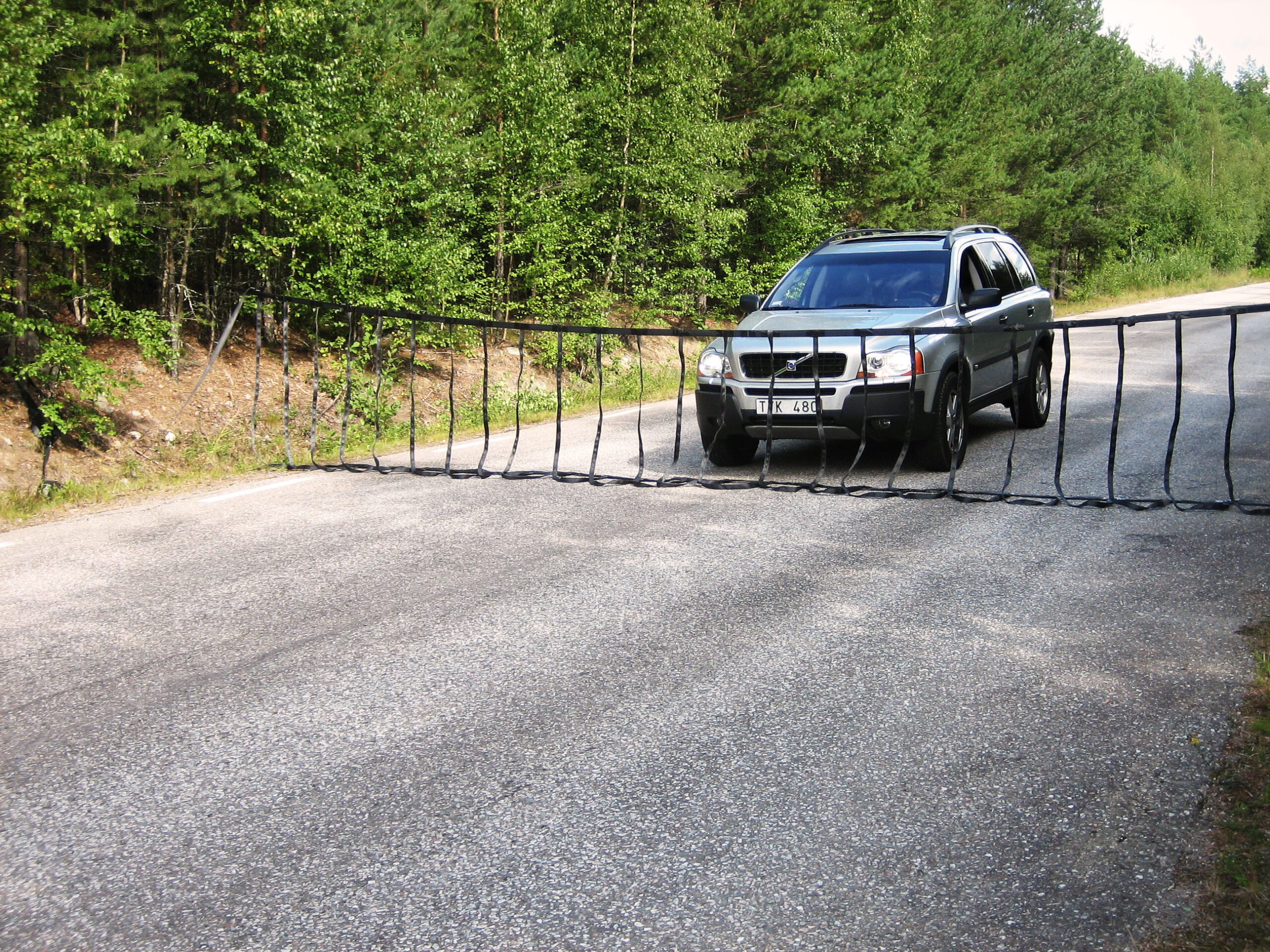 Road Construction application
CARREST Road is a system developed for protecting road construction workers. The system is easy to handle and comes packed in a wooden or aluminum box. There are several standard installation configurations available for road railing, tunnels and bridges. Stanchion system is available for anchoring directly on the road surface. CARREST Road is the safe and modern alternative to solutions such as concrete barriers, water barrels, sand filled cones and tire stacks which can be dangerous to both road workers and drivers.
System features:
Certified by VTI, the Swedish National Road and Transport Research Institute, and is approved by the National Road Authority
Low risk for drivers, occupants and road workers
Insignificant damages to the stopped vehicle
High breaking performance
Flexible anchoring methods